oh mondays. how i wish i could spend you at home.
we had a great weekend, though, and now i can't help but look forward to the next. mardi gras season is always a great time here in new orleans. there's always plenty to do, fun to be had and memories to be made.
our weekend started out slow. ernest washed his car on friday, and though we planned to go out for dinner after i got home, after seeing the crowd at our go-to restaurant, we decided to do something a little more low-key. and yes, we did decide on sonic, purely for the slushies. their food isn't that great (at least not at the sonic's we've been to here in nola), but who could pass up a good sonic slushie?? we watched a little bit of ghost adventures after we got home, and then called it an early night.
saturday morning, we woke up pretty early, for us at least, and i made us bacon and egg tacos to fuel us up for a long day. ernest finished cleaning his car while i studied and then we decided to clean my car as well, since it had been three months since the last time i cleaned it. after that ernest had planned to go play basketball while i ran and studied, but at the last minute he didn't end up going because there was a volleyball tournament going on at the gym.
later that night we headed downtown for the krewe de vieux parade in the french quarter. we stood in line for beer for about 40 minutes and missed the beginning of the parade (insert sad face here). at least we know to bring a cooler for the next parade! it'll save us time and money. after we got some beer we found a spot on the parade route to stand and watch. i lucked out and found a group of shorter women to stand behind (key when you're only 5'1" and all the other parade-watchers are also standing) and managed to make my way to the front of the crowd. once i got up to the front, i finally caught some beads, which of course made my night, because it's just not that easy when you're short!!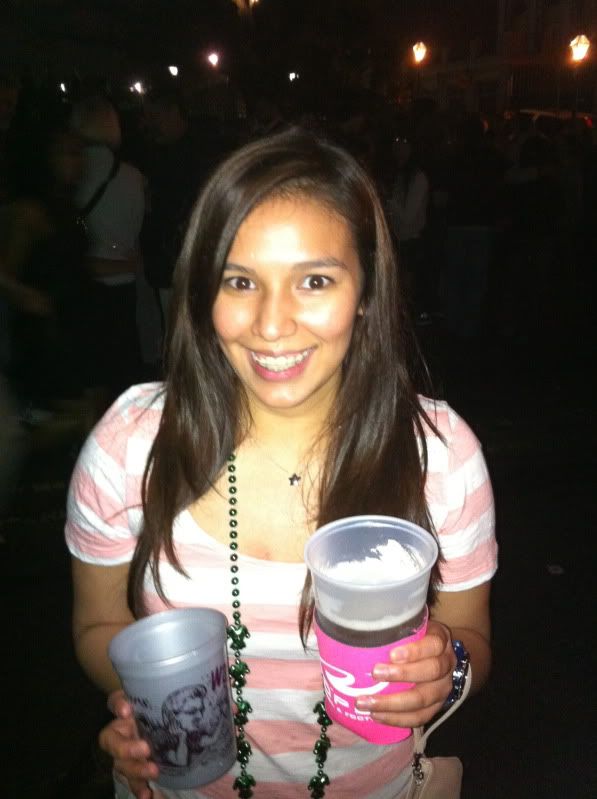 once the parade was over, we walked over to a local cafe, stopping along the way to try and get some more beads that were being tossed from a party on a balcony. we didn't catch any, but we had only gotten there when they started to run out of beads. my goal for the next parade is to CATCH MORE BEADS!!! ernest had a couple more beers (one i had ordered and decided not to drink) and then we went uptown to hang out with some of his friends who live near tulane university. they took us out to a bar, which was fun, but full of drunk college kids, and when you're sober (i was the DD and only had one beer earlier at the parade) it can be a little bit overwhelming!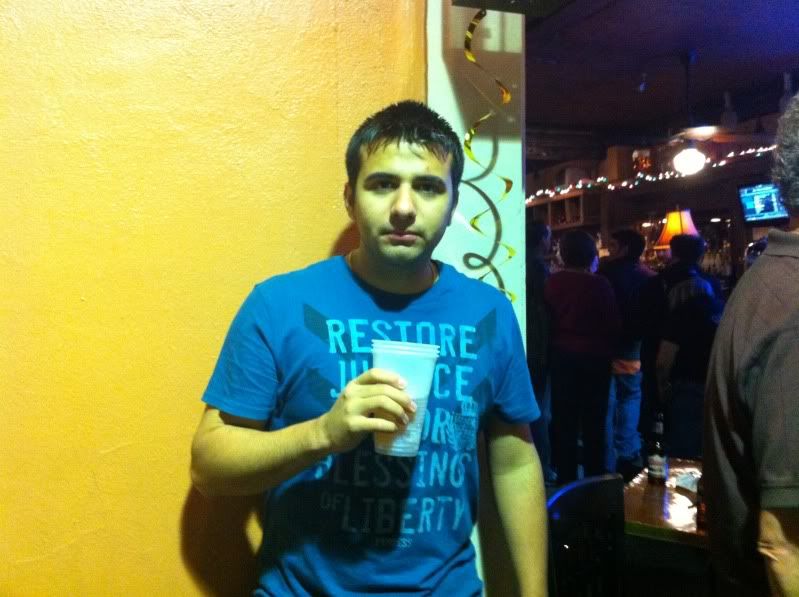 we made it home by two-thirty, even after being pulled over by a cop who i'm sure thought i was drunk, but quickly found out i was just lost. who knew you can't u-turn on a dead-end street!? not me. haha. i think ernest was a little worried, because he kept trying to coach me, but i knew i didn't do anything wrong and that police officer ended his shift with two-less in his drunk tank! and now i have a perfect example to remind my sisters and friends that they ALWAYS, ALWAYS need a DD. ALWAYS!!!
sunday was spent relaxing. riley had a grooming appointment, which he desperately needed, since we had let his hair grow out since october or november. i also stopped by target to pick up a storage bin for our unwanted clothes to hopefully sell at a yard-sale when we move home. i got rid of enough clothes to fill up 3/4 of a 20 gallon storage bin and i still have a closet full of clothes!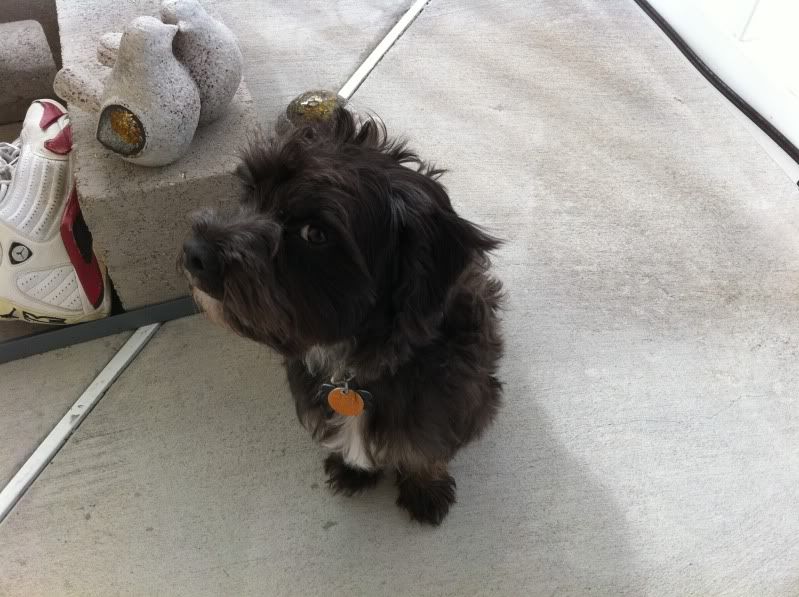 "long hair, don't care, mom."
we ended the weekend with chinese food and the all-star game. the west won with popavich coaching, tim duncan and manu ginobli playing and nail-biting at the end. now i can't wait for the rest of mardi gras and the rest of the spurs season! hoping for another championship while tim duncan still plays and pop still coaches. fingers crossed!