riley likes to let it all hang out.
sometimes, he likes to wave his paws in front of his face.
sometimes, i like to take pictures of cute outfits i wear. b/c my sisters don't believe i have style. haha.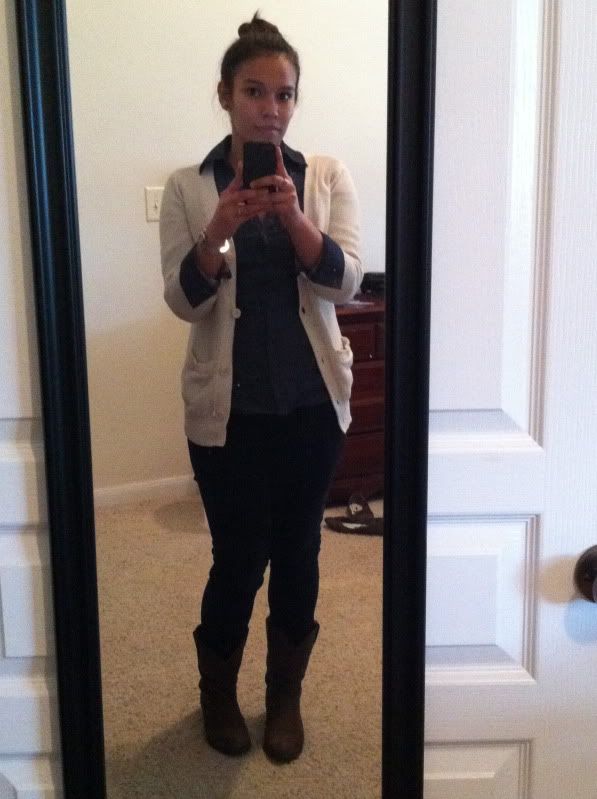 forever 21 cardigan, express military shirt, forever 21 jeggings, cowboy boots i bought in nashville.
sometimes i look at pretty things for weeks before i decide to buy them. most times they're already gone before i make the decision.
sometimes i sit here procrastinating instead of:
1. studying for the GRE.
2. cleaning out my closet.
3. giving riley a bath.
4. going for a run.
oops! guess i should go get to those things now...