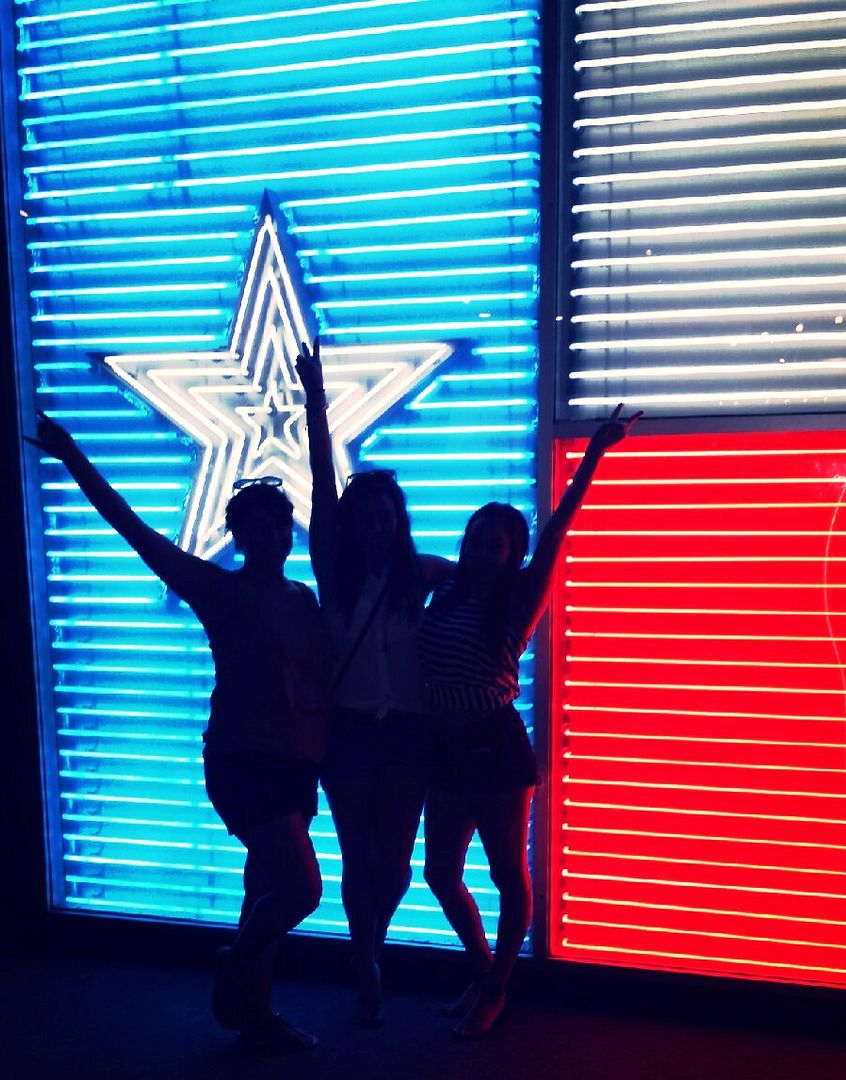 we three texas patriots at the institute of texan cultures folklife festival last saturday.
i started school again this week. yes, i'm doing that - AGAIN. i think i've finally found the thing that will make me the happiest and i'm going to go with it. run with it, really. crap, am i scared. i am scared every.single.day. that i will screw this up somehow, and be stuck (really, like quicksand stuck) in this current job path that i am so incredibly (and almost overnight) unhappy in. and,
merde
, does the thought of not EVER having enough money make me want to leave this job path like, yesterday.
i'm turning 28 on monday. we're having a bbq to celebrate. really, i'm not in the mood for celebrating my birthday, but i do like to be around my family. and there will probably be karaoke involved. so how could i say no?
what i do want to do this weekend is dance. and run. and hit some balls. and maybe get a little reading and writing in. i want to spend quiet time with my boo, and, of course, my sisters, too. i want to celebrate father's day with the best dad ever. figuratively, THE.BEST. and if i get a little bit of champagne on my bday (because i believe there should ALWAYS be champagne on your bday. ALWAYS.), then i'll be a happy girl.
happy father's day weekend, y'all. go give some love to those dad's in your life!