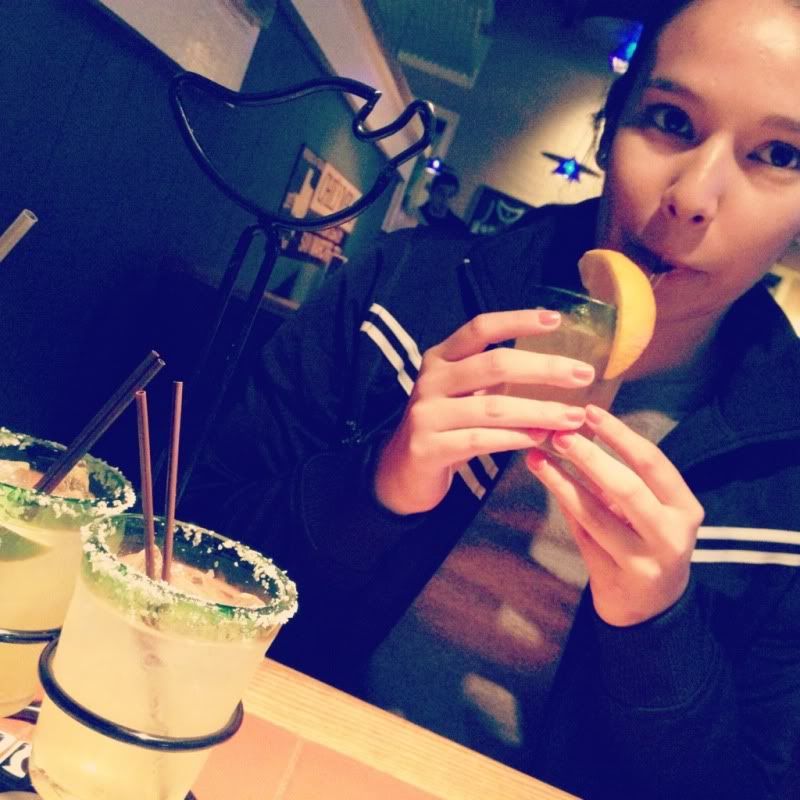 post-zumba margaritas? ohhhh yeeeahh.
y'all, it's friday. and my spring break officially started at 5:15 yesterday evening (afternoon? i never can tell). mom and i went to our fave instructor's zumba class at
casa ritmo
last night and it was the best way to kick off spring break, EVER. followed closely by chili's signature margarita trio, of course!
i don't have any plans for spring break, so i take my pleasure where i can get it. tomorrow is my sister's birthday, so we'll be celebrating that, and i'd like to go see
this movie
on sunday, but i'm not setting anything in stone because it's my first sunday in a long time where i haven't had a thing to do. during the week, i will be here, in san antonio, working my little booty off trying to make some money and complete my hours at my internship. but next weekend...? next weekend is ana's wedding in atlanta and i am crazy excited for it!
so for those of y'all going on spring break, be safe! and for the rest of you, have a safe and happy weekend. see y'all on monday!
some of my faves from around the web: