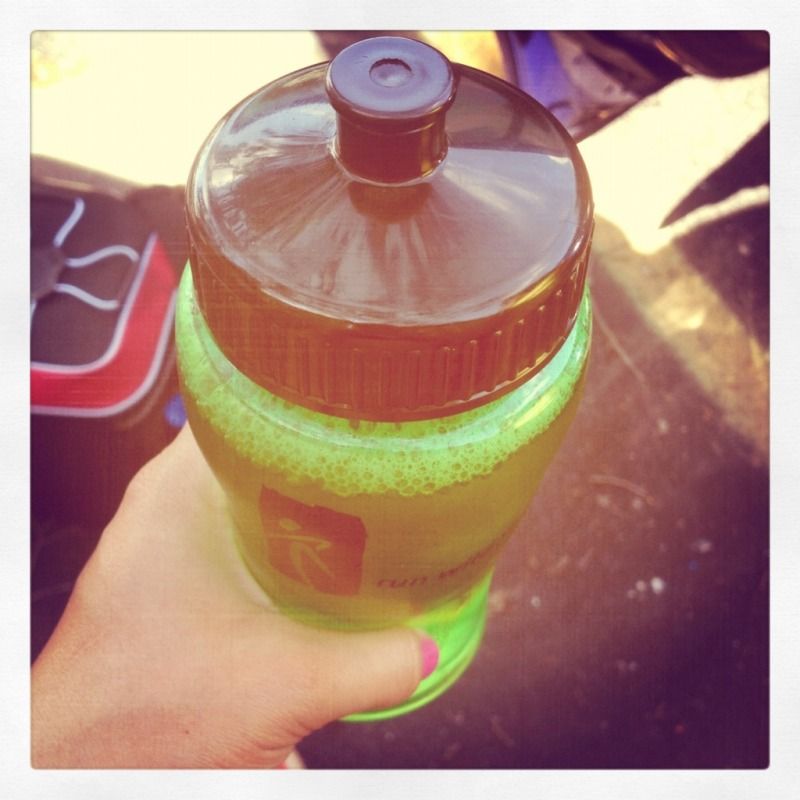 "sippy-cups" on the comal. keeping texas clean, y'all!
this was such a great week. it started off with a super-fun trip to the comal river to go tubing with my sister, casee, her bf, jeremy and a couple of their friends and ended with an awesome catch-up lunch with one of my oldest and greatest friends, lisa. i've also spent a good deal of time listening to josh abbott band and getting excited for my birthday. it's coming up in just a few weeks and i'm both excited and freaking out that i'm going to be TWENTY-SIX. we're planning a pool party/bbq for my birthday, with some fun little surprises for our guests, so i'm getting really excited about that. tomorrow i'll be running the
police and firefighter memorial 5k
with my parents and other family members. and sunday the western conference championship starts! i can't wait to see our spurs play against okc! it's going to be an exciting and nerve-wrecking series, for sure.