ah, i haven't told y'all yet, what a perfect weekend i had!
it started off with a delish burger at
new orleans hamburger and seafood co.
and a schooner of blue moon. yum. my burger, "the ragin' cajun" was a little too spicy for me to eat the whole thing, but i would totally order it again! and no worries about wastin' food. i ate the rest of my burger for a snack (twice!) the rest of the weekend.
i had
somewhat
wanted to go to the festival in the french quarter this weekend, but we actually spent the rest of the weekend lazing around the apartment. with the exception of saturday afternoon/night, of course!
we made a late trip to the mall on saturday afternoon. i had originally wanted to do a little shopping for some new clothes, but after taking care of a few errands (exchanging a shirt i had bought ernest a couple of months ago) and buying my early birthday present (new running shoes!) we decided we were too hungry to really shop anymore. well, except for the quick pit stop to
godiva
! ernest treated me to a handful of truffles and some cookies 'n creme bark.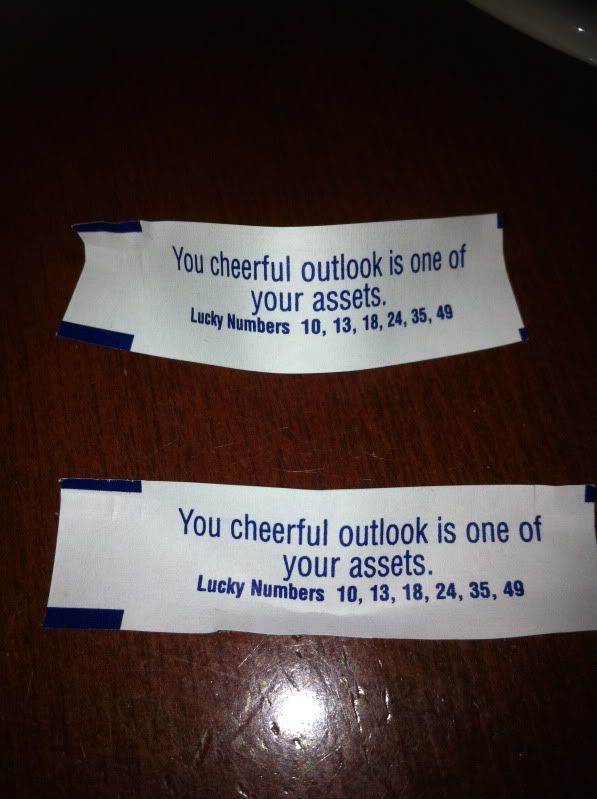 we had dinner at pf chang's, and it was SO good! we laughed at the end of the meal because we both ended up with the same fortune in our fortune cookies. not really sure how it happened, but it was definitely a fortune that was the complete opposite of ernest and pretty perfect for me!
the rest of the weekend was spent watching movies and our favorite tv shows (somehow they all involve strange animals of some kind. definitely should've studied zoology, that's obviously where my interests lie!) while i did a little bit of homework. it felt so nice to relax with ernest, especially since we have a crazy weekend ahead of us. my birthday weekend! yay!