and i have the greatest news!!
ernest came home early! i can't contain my excitement!!! poor thing, he's so tired from the jet-lag. i hope he wakes up soon, though. i want to spend some quality time!
mother nature is wreaking havoc on my body this week. i'm not a happy camper, but hopefully it will pass soon. because i have lots to do...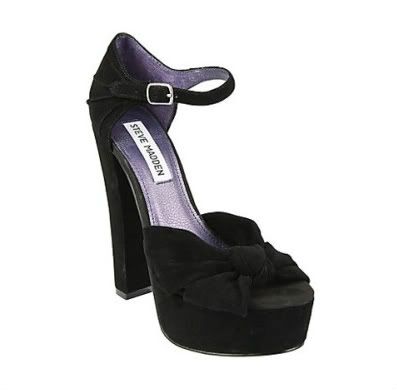 1. such as break in these new shoes! well, first i have to exchange them for a smaller size...but they are sooooo awesome and i am in love.
2. school starts on monday! i cannot wait, i'm so ready for a new semester (and a longer one at that). i'm taking intro to philosophy and psychology of personality.
3. my aunt, uncle and cousin are visiting next weekend!!