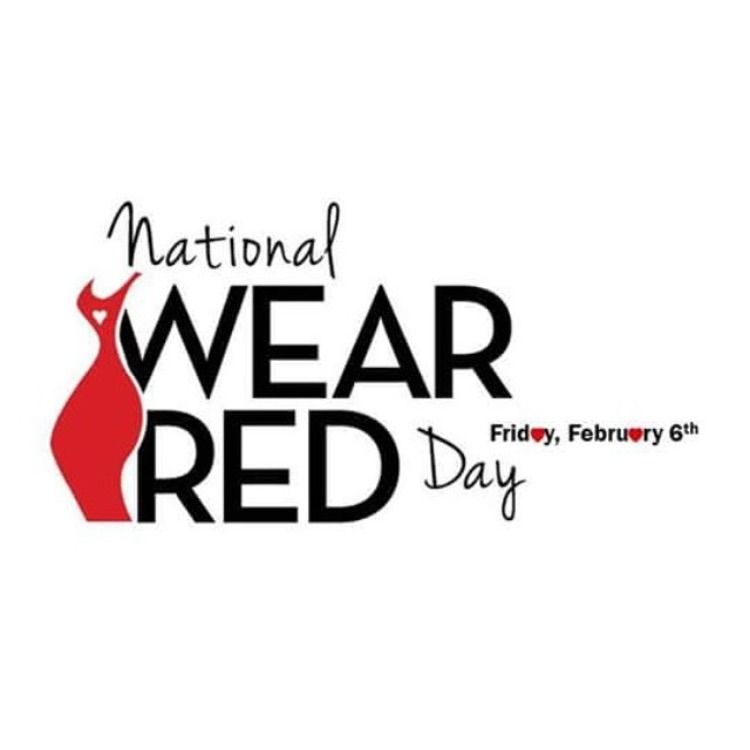 one in three women die from heart disease or stroke
(American Heart Association). i'm the oldest of three girls. we don't think about it, but that's a startling statistic when i put it into the context of my two younger sisters and myself, and all the other women in my life.
for years now i've participated in the american heart association's go red campaign and national wear red day. not only is the american heart association part of alpha phi's philanthropic endeavors, but the go red for women campaign also hits close to home for me. my sister, corinne, my grandma, granny, and mom, all have some sort of heart disease or condition. my maternal grandma's mother suffered from strokes and passed away after suffering several massive strokes at the age of 83. so, as you can see, i have a very personal connection to this issue.
a lot of people started noticing that i was dropping weight when i started working out more, and their "you're getting too skinny" comments made me a little uncomfortable, not to mention that a lot of my clothes no longer fit me. what most people don't know is that i have suffered from asthma from the age of 5. running was a struggle for me when i was younger and the research proving that running more helps you control your asthma hadn't really come out until i was much older. i've always considered myself an athlete, but post-college i really let my health fall to the wayside, and i didn't take very good care of myself. there are a number of reasons for that, but i lay the majority of the "blame" at my own feet.
i started working out more because i wanted to make my
health a priority
. i wanted to feel stronger, not skinnier. i don't weigh myself often (maybe every month or so). i really gauge my success from how strong i feel, how fast i can run a mile, how long i can run without stopping, how many reps i can do, how much weight i am using, than from how many pounds i've lost. i no longer suffer from asthma attacks (save the occasional one when i have a particularly bad cold or sinus infection). i really feel healthier, across the board. and that's important to me, because of my family's history.
in short, these are the reasons why i #WearRed. i hope, dear readers, that you'll join the campaign in bringing awareness to this cause that's near and dear to my heart (pun intended) by wearing red and taking the pledge to take care of your hearts. :)