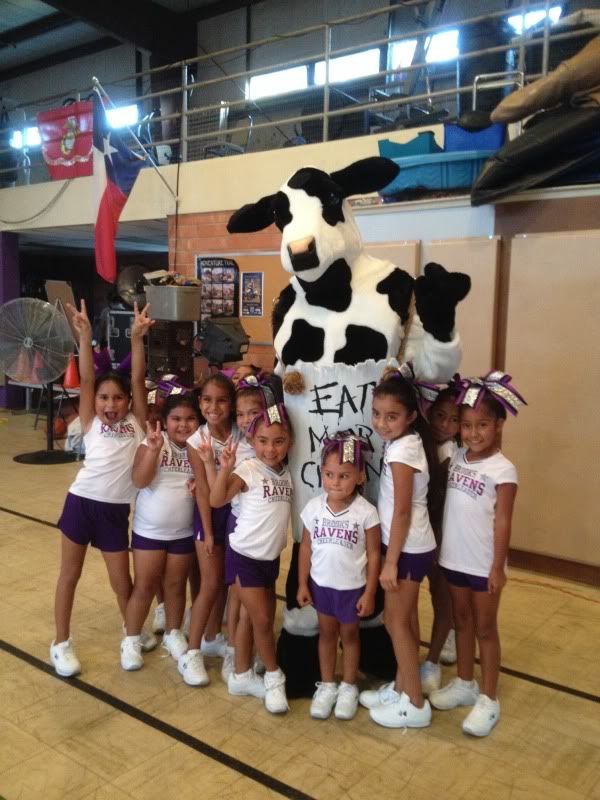 my cheerleaders with their new bff, the chick-fil-a cow, on national night out!
it's a strange feeling to love every aspect of your life, but still not feel one hundred percent whole. there's a constant tug for that "something" that is missing, and i can't quite understand it, or even put my finger on what it is that could possibly be "missing".
my brain goes into overdrive, constantly trying to discover the "whys?" and understand them. momma always said my favorite question was "why?" well, now i can't stop asking it. some nights it's just too hard to turn my mind off, and i keep turning over thoughts in my head until i pass out from exhaustion.
so, this has been my struggle lately.
more importantly, i'm heading up north this weekend for kelly and phil's wedding weekend. i'm so excited to see my girls and have a good time! it's much-needed right now. i'll miss my cheerleaders, although i know they'll be fine without me. and i'm already missing riley. but we have a lot of fun things planned for before the wedding, and i just can't wait to get the festivities started!
have a lovely weekend, y'all!
faves: