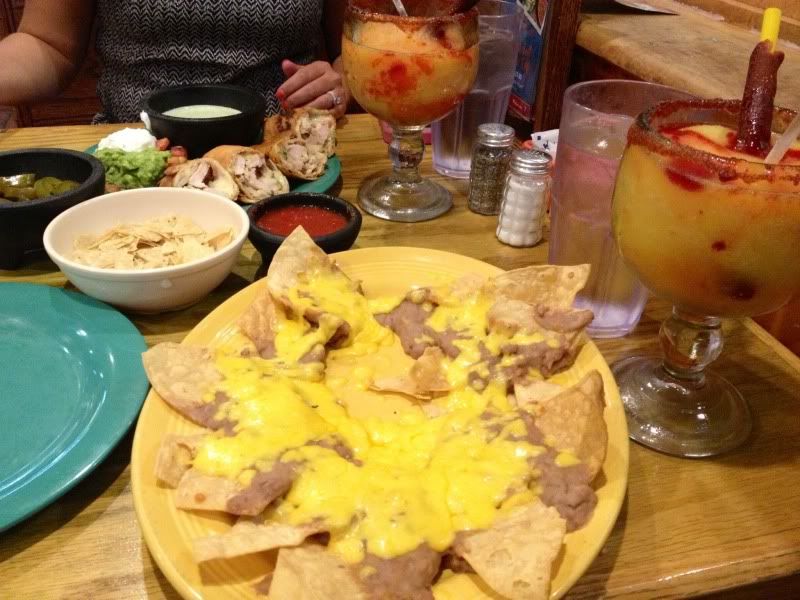 late night eats with kat at nicha's the one night she was in town!
this week started out incredibly stressful. i had a lot of housekeeping to do before my classes start next week, there was a bit of drama with cheerleading, and i'm just all around exhausted. by wednesday, however, things had calmed down quite a bit, and i'm happy to say that, while exhausted, i'm not stressing out about anything right now.
i saw two good friends this week, that i hadn't seen in a while, and i managed to get a head start on ordering my books and planning out my schedule for the next few months. i'm so ready for this next (last) semester! this weekend will be cheer heavy, with our fundraiser tomorrow, and certification on sunday morning. i'm also doing a 5k, and my aunt and uncle are having a bbq at their new house on sunday. so, busy, busy, busy weekend.
i'm looking forward to it all, though. and classes starting next week. i just keep getting one day closer. one day closer to graduation. one day closer to more trophies for my cheer-ios. one day closer to the life i want. one day closer to that "prince charming" my bff, lisa, keeps telling me is coming my way. one day closer.
have a great weekend, y'all!
for you to peruse: