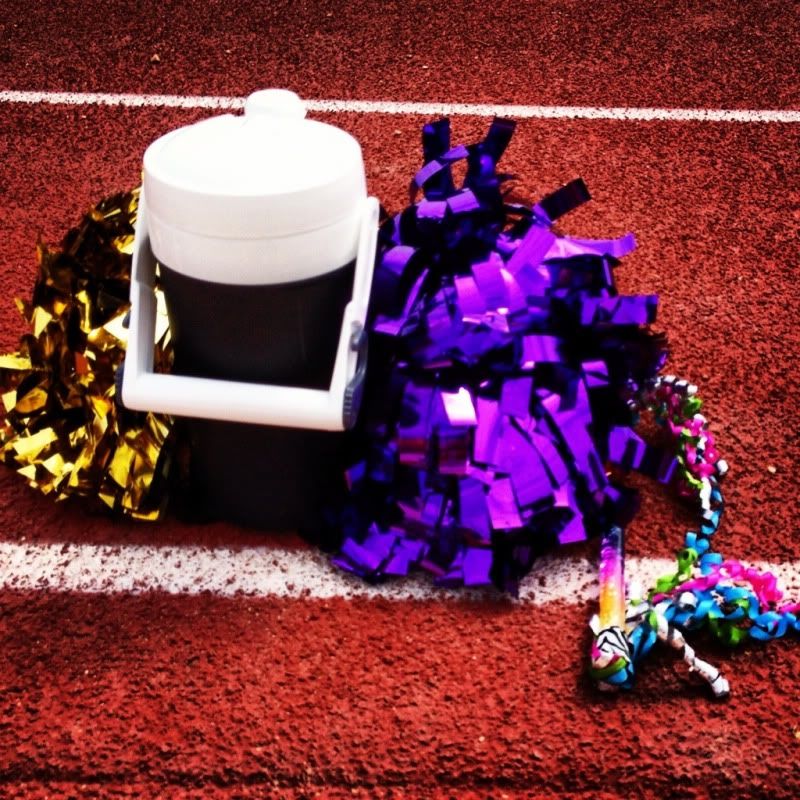 cheerleading practice has started, y'all. it's exhausting, and slightly stressful right now, but to be quite honest i enjoy it so much that i can't imagine
not
doing it. being a cheer coach makes me incredibly happy. it improves the quality of my life. i feel like i'm really doing something, in my community, and for young girls who love cheerleading. also, i get to spend time and work with my best friend, lisa. being a coach is rewarding in so many ways.
brooks ravens flag cheerleaders 2012.
even though i don't have kids, yet, i've always wanted to be a coach. i've been an athlete my entire life. my parents started me in dance classes when i was 3, t-ball when i was 5, i transitioned into fastpitch softball and played until i was 19. i also played volleyball for 3 or 4 years, and basketball for a couple of years. i cheered in pop warner for a couple of years. i still play slowpitch softball and now i'm a runner and go to zumba classes. over my years of playing team sports, i had several GREAT coaches. i learned teamwork, dedication, discipline, and respect. i guess i've always wanted to take those amazing experiences and life-long lessons i received as a young athlete and pay it forward.
my 5 & 6 year old girls competition squad 2012.
so, even though i anticipate being exhausted for the next 4 months, and even though it might be difficult with my school and work schedule, i cannot wait for the season to get in full-swing! i'm excited for the new girls we got this year. i'm excited for the girls that came back to our team from last year. and i hope that we can have an even better year this year and take those girls to orlando for national competition!
wish me/us luck!