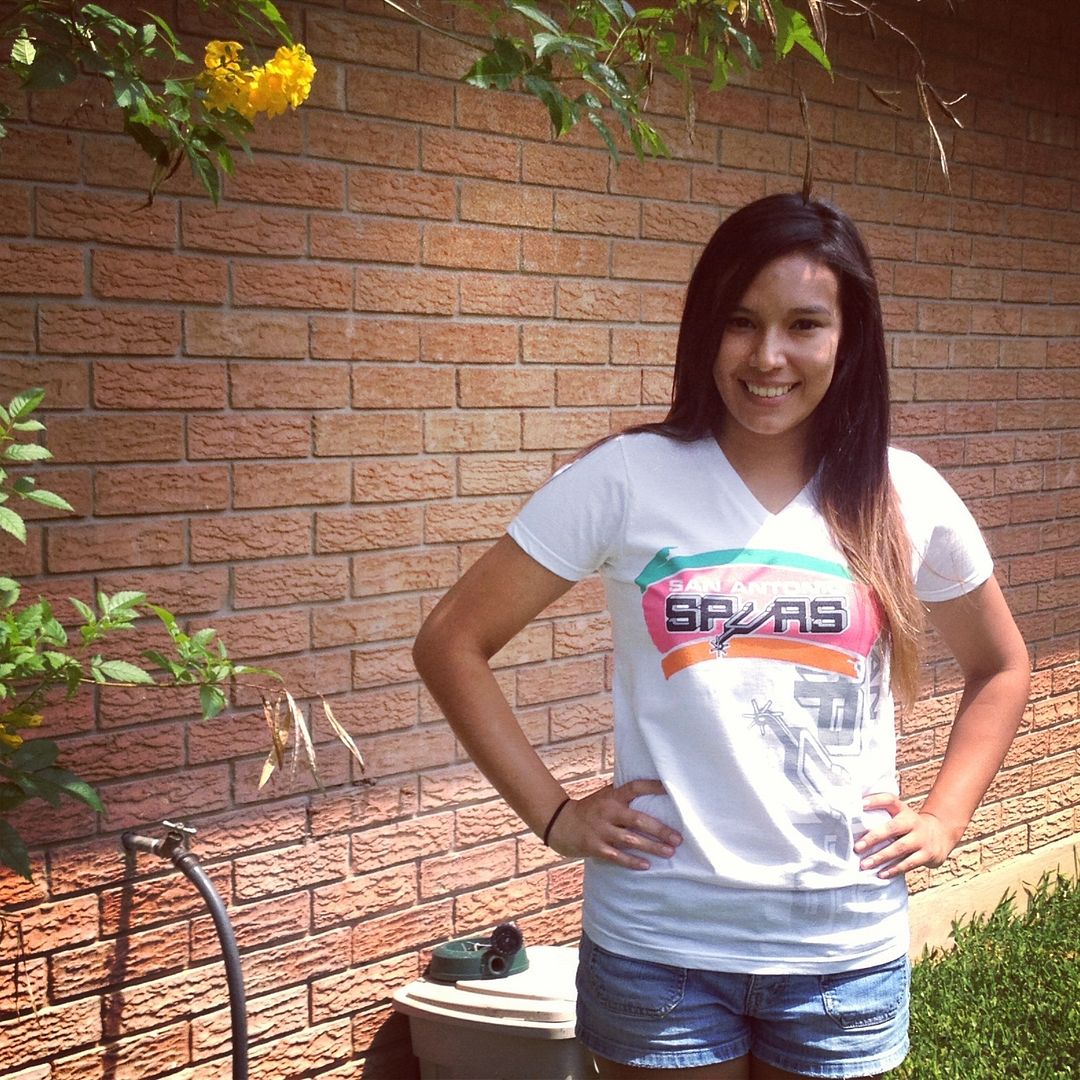 rocking a throwback spurs shirt that my friend has been selling for the playoffs!
i've really been getting cabin fever lately. it's been good that i'm stuck at home most of the day, because i'm training our new dog, lola, and i get a lot of blog-work done, but i really need to find a job soon.
luckily, my friend melissa invited me to go on a hike yesterday. we went to this
trail in friedrich park
, and i loved it. i can't wait to go again! also, i am somewhat committed to volunteering as a cheer coach again. i miss my girls, so it wasn't too hard to talk me into going back once i found out some changes had been made to the league's administration.
this weekend i'll be playing ball again, after a 3 week hiatus. the spurs begin the series for the western conference championship on sunday, so i will definitely be watching after our softball games. other than that, my weekend is pretty open!
happy weekend, y'all! here are a few links that caught my eye this week!