on saturday the fam and i went to the alamodome to watch the texas rangers take on the san diego padres. it was a lot of fun (although i feel like i spent more time in line for nachos than watching the game...ahem, mom).
i don't know if i've mentioned this before, but i played softball for at least 13 years of my life. it was my first love and while the game has changed a little bit for me (from fastpitch to slowpitch), i think i'll continue to play as long as i possibly can. anyway, although i was a year-round ball player, i never really picked up on watching baseball (except for when we lived in philly...you know, that year they won the world series...lol), so i don't really have a team that i'm a huge fan of. however, i do love to go to the missions games (i've already bought tickets for 4 games this year), and they feed into the padres, so maybe i'll become a padres fan, haha!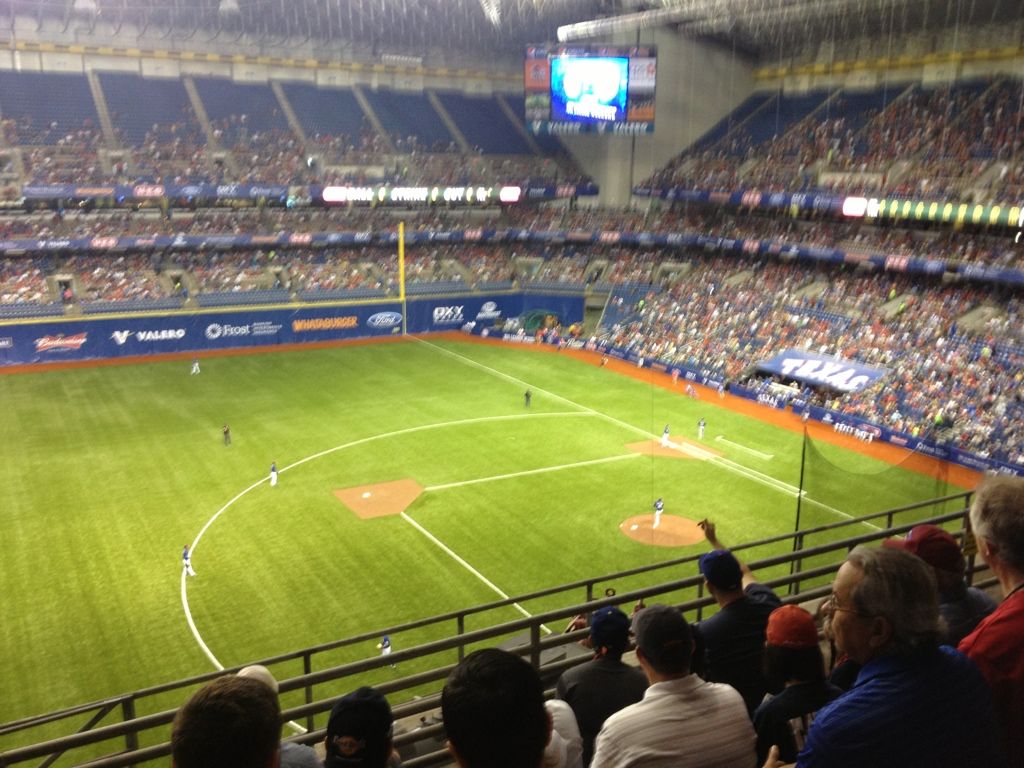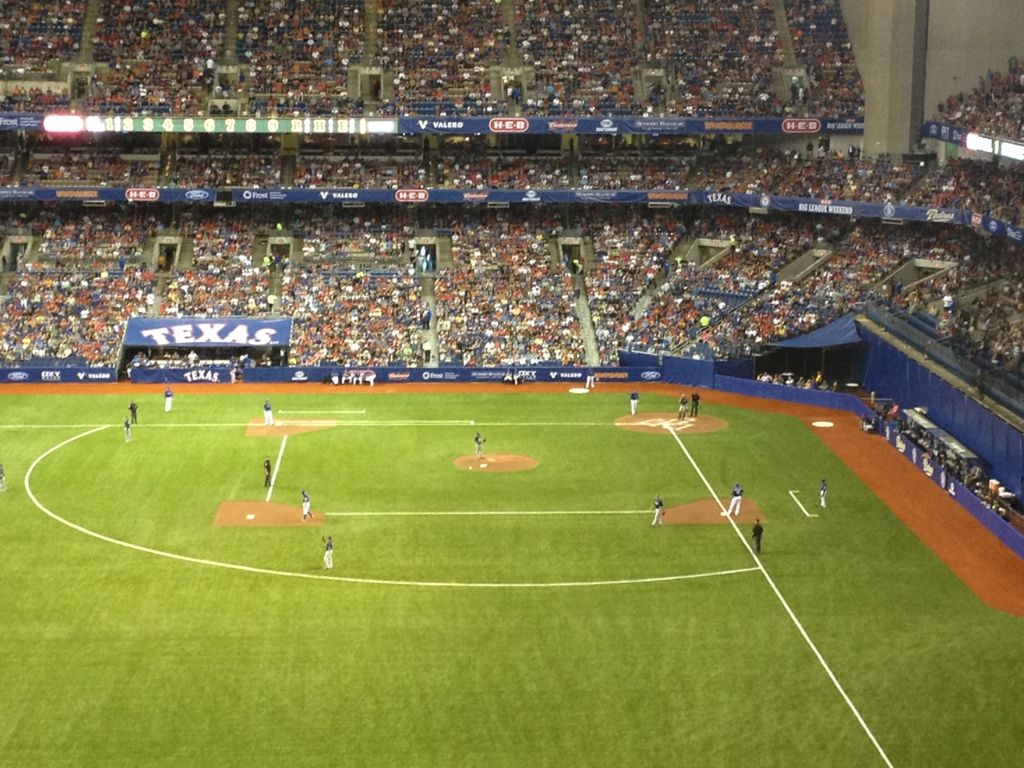 i only have one real complaint about the game, and that is that where our seats were you couldn't see the plate. like at all. on top of that, they weren't televising the batter, so we ended up having to move to other seats in order to really enjoy the game.