on friday night, corinne, her boyfriend and i met our cousin amber, sara and their friend at the rodeo to see the eli young band perform (special shout-out to our aunt cyndi for giving us the great tickets - FOR FREE!). before the show began we watched a bit of the ropin' and ridin' cowboys from the saddles and spurs club on the lower level of the at&t center. i had never been there before, and it's exclusively for certain ticketholders, so it was a cool thing to experience.
mike eli shaking the hands of all the servicemen and women and their famil

ies (it was military night)!
once the band started setting up for their show we took our seats. the eli young band put on an amazing show, although i have to say i'm pretty jealous of my sister, casee, for getting to see them in a much more intimate venue than the at&t center. i'm hoping they come back to san antonio soon at floore's or cowboys so i can see them more up close and personal!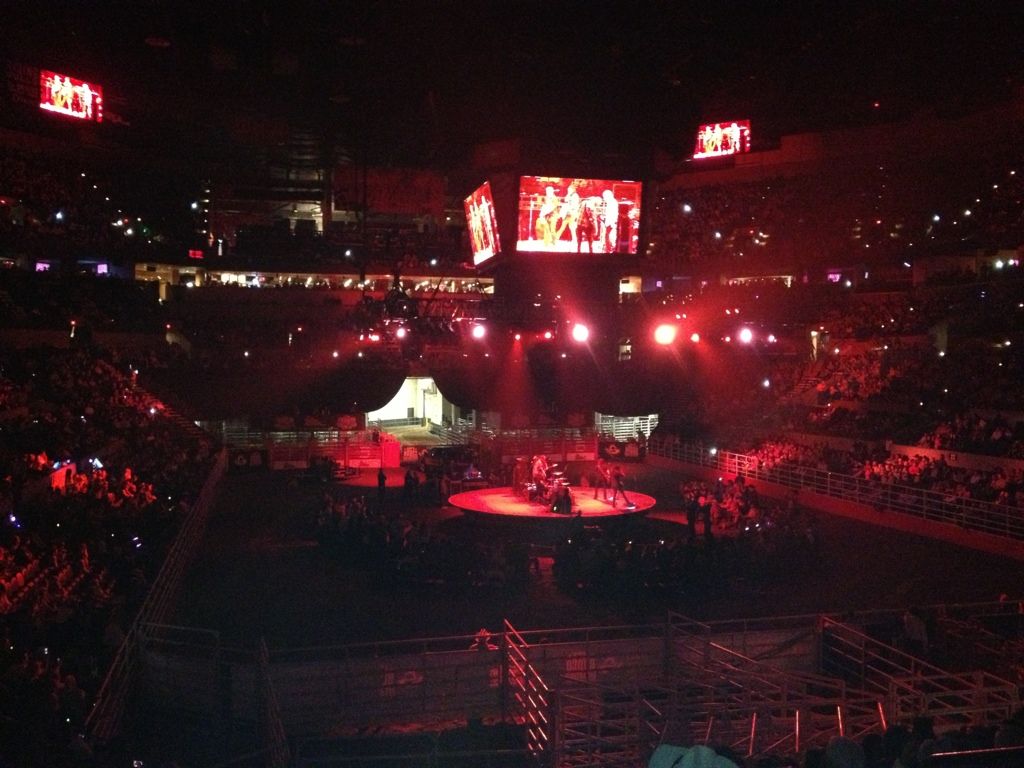 i wish i had more pictures of us girls, but i think they must've ended up on someone else's phone! there are a couple more shows i'm hoping to see before the rodeo heads out of town, so be on the lookout for those posts, too!