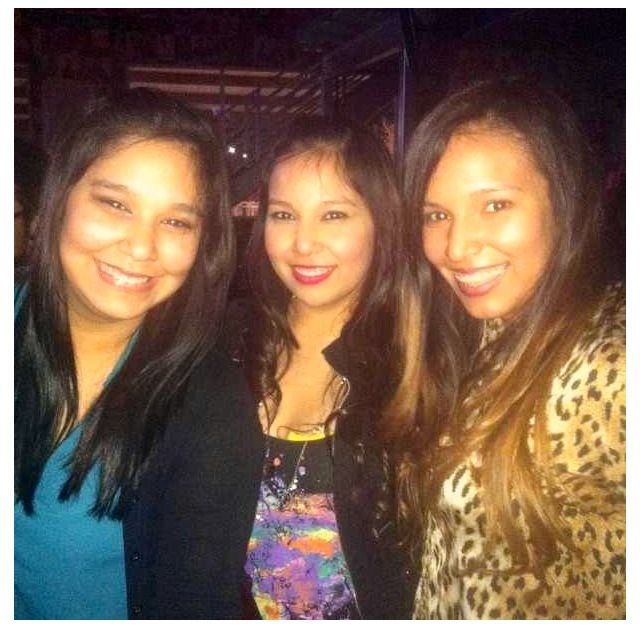 sometimes a girl just needs a night out with her

sisters!
oh dear me, is january over already? i remember new year's eve like it was yesterday!
what is there to say about this week? it's been busy. so busy that yesterday i didn't get a chance to check my personal email accounts until about 6 pm. i started my internship on wednesday, and i'm just so darn excited about it! i have to tell y'all, i am so gosh darn happy right now. honestly, truly and deeply happy. happier then i've been in a really long time.
are you
wearing red
today? i am. i had to borrow a shirt from my mom, because apparently i don't have many red pieces in my closet, but i am definitely wearing red. i seem to have misplaced my red dress pin, which is a bummer, but earlier this week i ordered
this one
, commemorating the 20th anniversary of the alpha phi foundation's heart to heart grant, so i can't wait to get it and wear it all month long.
this weekend, i'll be (potentially) going shopping for a new backpack, lunch bag and dress pants for work. tomorrow night we have tickets to see
bart crow band
at
floore's
. i'm so excited!
this
is one of my favorite songs right now, so i hope they play it in their set. sunday...well, it's superbowl sunday...so you know what i'll be doing! after my softball game, i'll be stuffing my face and hanging out w/a few of my favorite people to watch the game (looking at you, lisa!).
in the meantime, here are a few links to some things that caught my eye this week.
happy weekend, y'all! stay safe and enjoy it!