yes, i wore my bib crooked like that, haha!
this weekend my dad, corinne and i participated in
the graffiti run
benefiting the Davis-Scott Family YMCA. we had a lot of fun, although at first we were all apprehensive about getting so colorful from the colored powder they throw at you at random intervals throughout the course. corinne was especially apprehensive, but i think in the end she really enjoyed it. it's definitely a run i would suggest to other friends (particularly ones with children), because you can walk or run the course and the kids really seem to enjoy getting painted and throwing color at each other!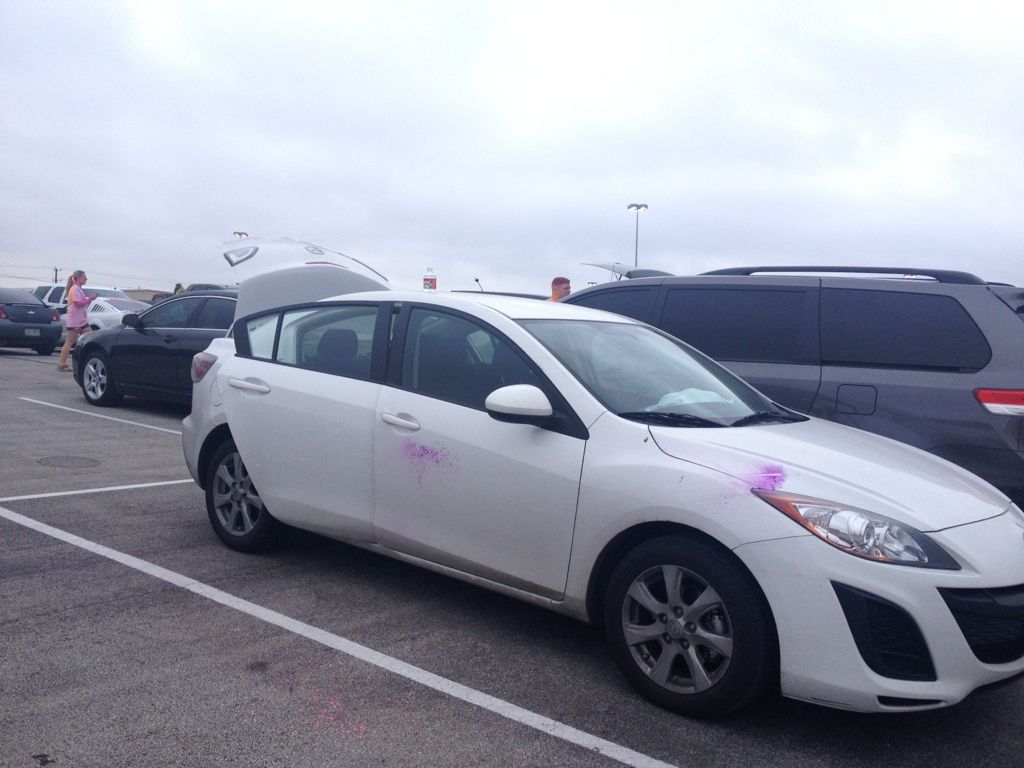 looks like some little kid got paint happy with mom's car!
when we got home from the race we were a little worried that mom would freak out about all the color and us getting her car a little dirty, but she actually surprised us by being disappointed that she didn't come and saying that she would for sure be doing the next one.
old running shoes covered in color pow

der.
this is the first 5k i've participated in this year as part of
my 2013 goals
, so i have (at least) 11 more to go.
war paint. bring on the 5ks!