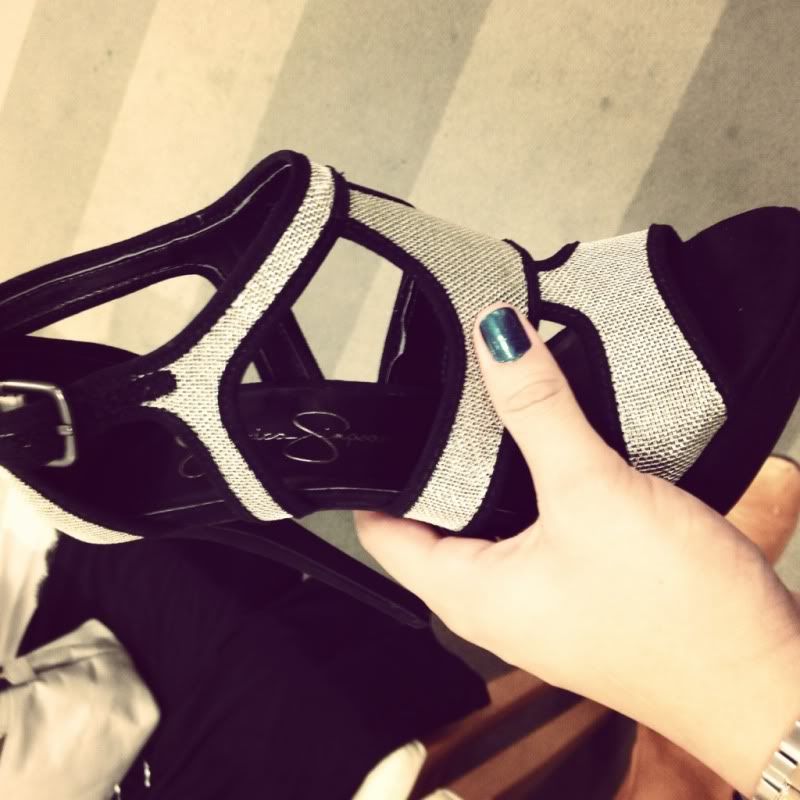 i am such a bad, bad girl. we went shopping yesterday, and i wasn't looking for shoes, but i guess these were looking for me, because ever since i saw them i can't get them out of my mind and i am seriously considering buying them even though i really need to get shoes for my friend ana's wedding in march (because we are taking a group picture and are all wearing the same color dress and i don't currently own any shoes that match the dress). i promise you if these shoes sell out in my size before i have a chance to buy them, i will be soooooo very sad (

obviously i am aware of how materialistic that sounds and i hope y'all realize i'm just being dramatic

).
i did buy a really pretty dress from old navy and a much needed black pencil skirt and dress shirt from express. good deals, too! even though i received a lot of nice, new blouses for christmas, i really need to invest in some good pieces for work and my internship, and i had some xmas money left to spend. it was such a good way to spend my day off with my mom and sister. casee even met us for lunch at tiago's! great day, honestly.