texas folklife festival 2012: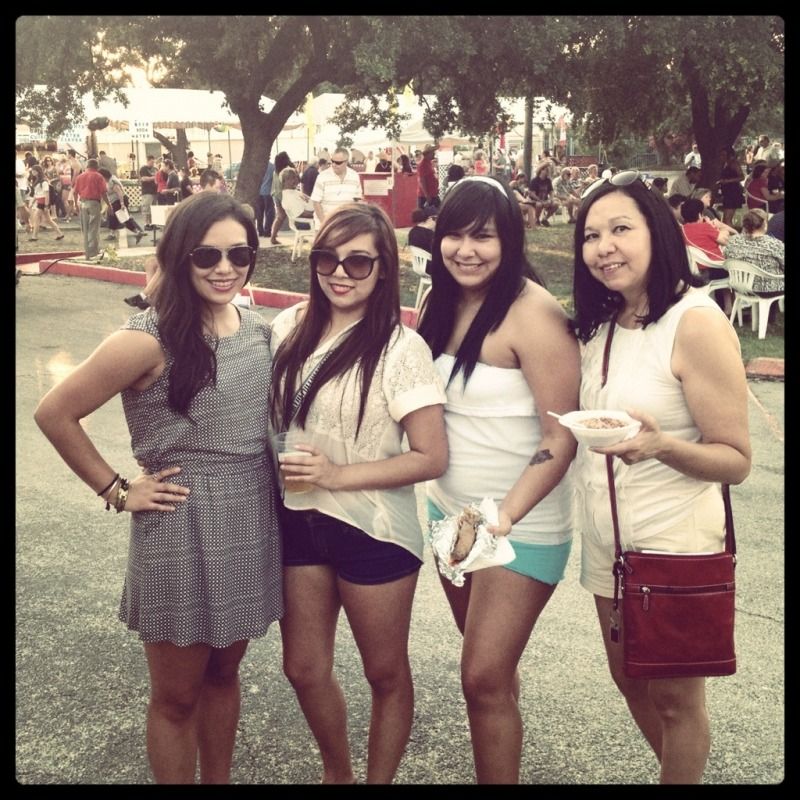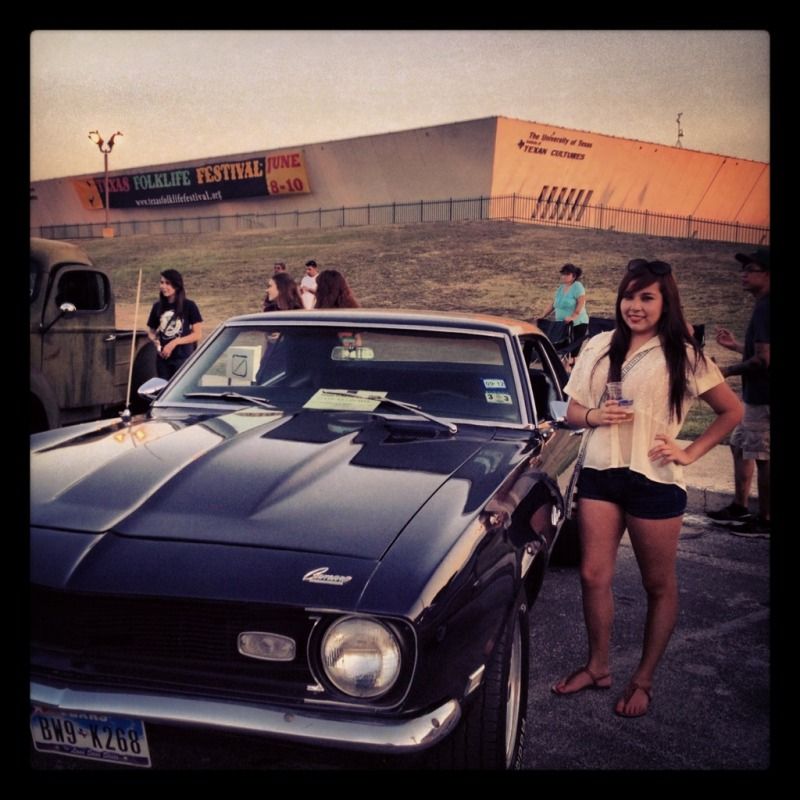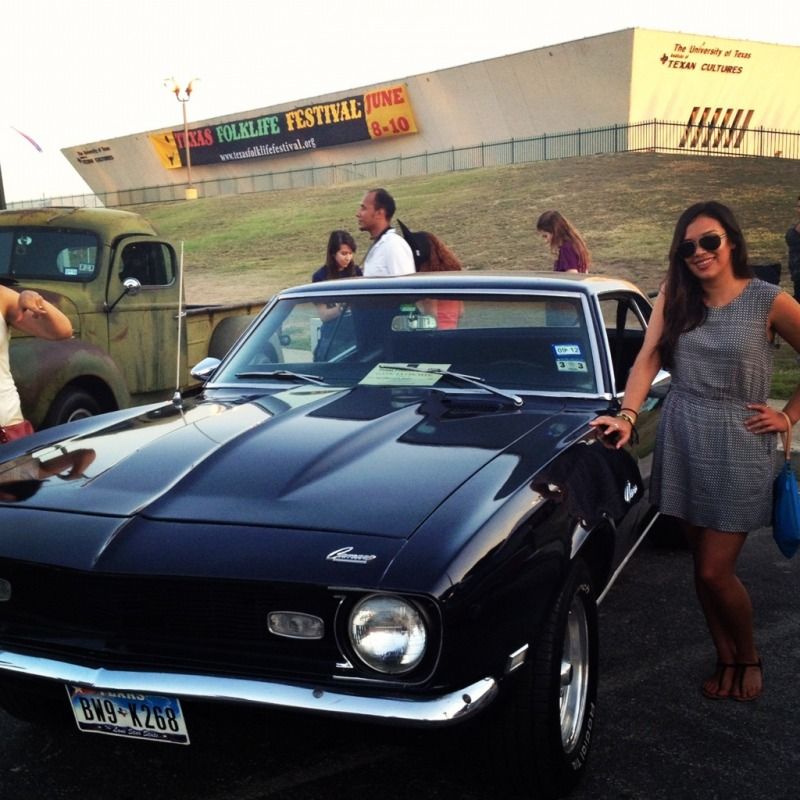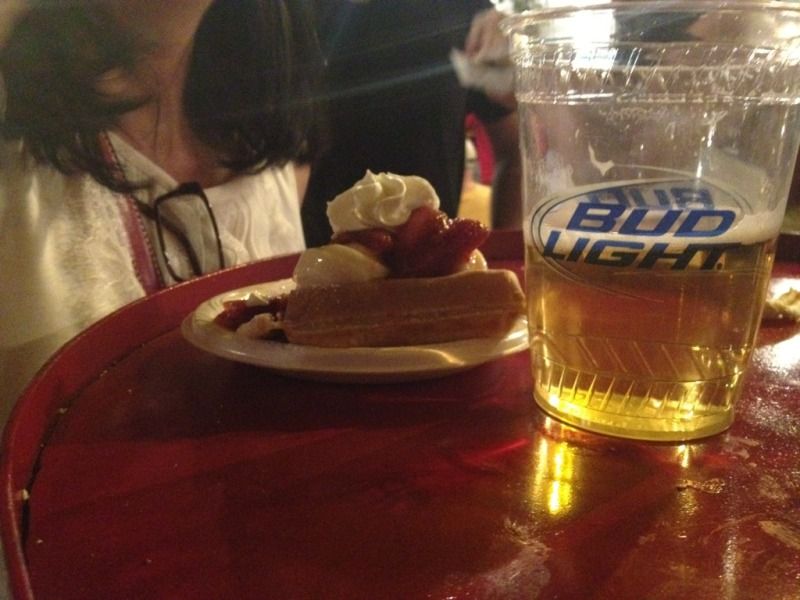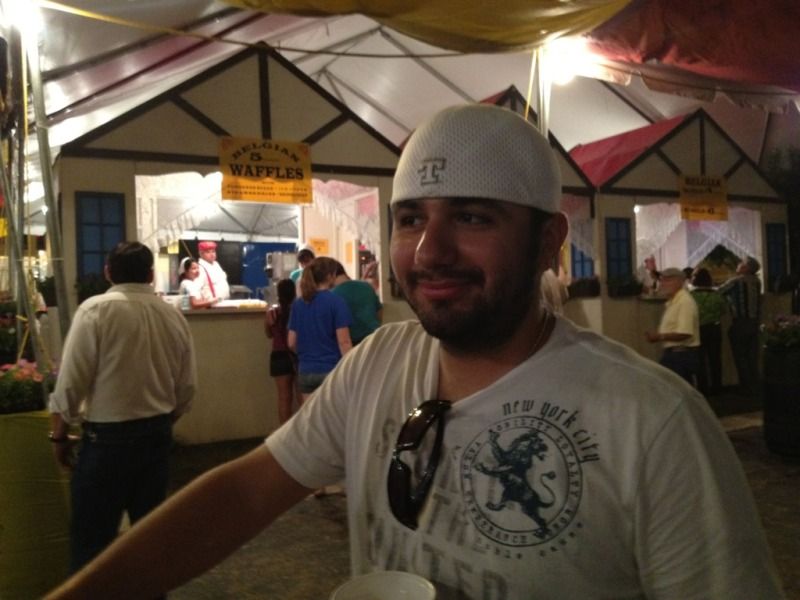 3. close-up of me with the pink buggy
4. my sister posing with our dream car
7. belgian waffles and bud light
on saturday evening my family went to the
texas folklife festival
at the
institute of texan cultures
in downtown san antonio. it wasn't as big as i remembered, but it's been several years since i last went to one. there are tons of food booths featuring foods from different countries, and also live music and booze. it's a lot of fun! next year i plan on going super-hungry and maybe not having as much booze at first so i can try more foods. my mom bought me and my sister a belly dancer skirt (which makes me think of gypsies, or at least esmerelda from the hunchback of notre dame - the disney film) that i cannot wait to pair with my bathing suits. i also, might have a plan to wear it all day on my birthday. i'm not much into birthday crowns, but birthday belly dancer skirts could be fun!