there are few things i love more than live music. especially when that live music comes in the form of one of the best texas country bands out there, in a venue that is incredibly intimate and perfect for getting up close and personal with the band.
not the best picture, but the only one we took all night. yes, i have hair in my face. nice.
i had never been to floore country store before, nor had i ever seen josh abbott band live. i had the opportunity to see them when they played the rodeo, but since i was in school at the time and had an exam that day, it didn't actually happen. i knew i liked their music, but it can sometimes been hit or miss when you see a band live. also, being that i have always consistently had the dream of running away to nashville and trying my hand at a music career, i can tend to be a little picky when it comes to live shows.
let me just say, i was absolutely blown away by how much i loved their live show. so much so, that i am already trying to figure out when i can see them again! it may have a little to do with the fact that i developed a tiny, incredibly girly crush on their electric guitarist...lol! but mostly it has to do with how well they interact with their audience and their absolutely "texas" sound. they sound exactly like home, if that makes sense. it never occurred to me, how texan i feel deep down inside, but their song "she's like texas" defintely took me there. i really get it.
so, i had the best time with my sisters and jeremy (casee's bf) and an old friend from hs. short of wanting to be held during the slowest songs, and dreaming of being twirled around a dance floor to the catchiest it was an absolutely perfect night underneath the great-big-texas sky.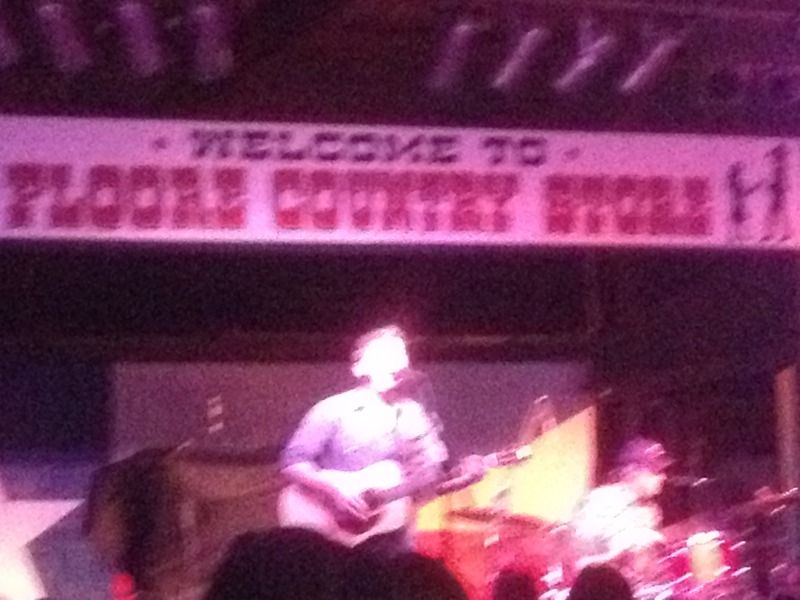 ryan beaver opened the show.
also, they did a really awesome cover of the fun. song "we are young". can't get much better than that!