i love the weekends. unlike during the week when we're all in and out of the house going to work, school or running errands, the weekends are family time, where we always have breakfast together and sundays are spent watching football or working on various projects.
this weekend was no different. friday was spent running errands with my sister for ernest's welcome home party. we hit up several different liquor stores to find the little cups for the jello shots. we contemplated taking some free ones from
TC
's, but luckily found a liquor store that had both the cups and the lids for a good price. the three of us did the jello shots together, with our parents watching and shaking their heads, haha!
saturday was the last
UTSA Roadrunners
football game of the season. our cousin, justin, came with mom, dad and i. unfortunately both corinne and casee had to work. :( it was a fun game though, with a planned orange out and score of 49-7 in the roadrunners favor!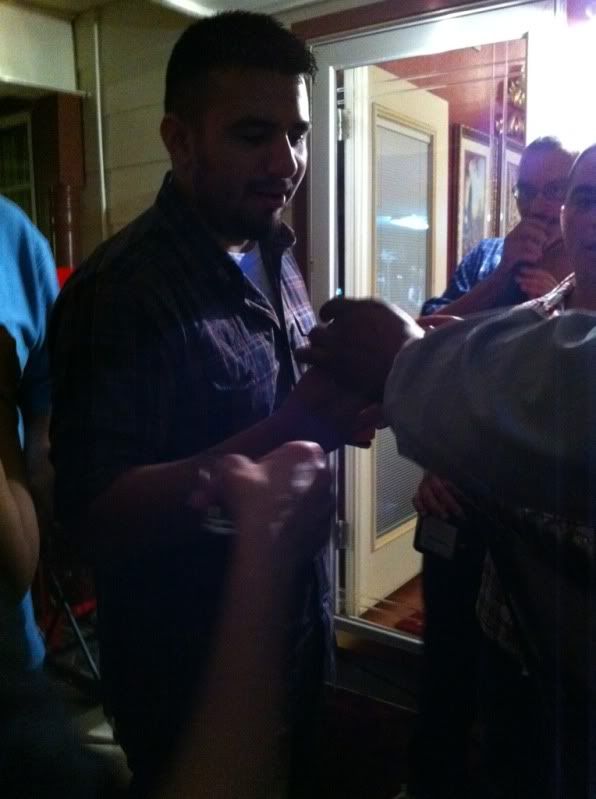 saturday night was spent at ernest's mom's house, partying it up with his family. my dad and sisters came, and we had fun taking jello shots and watching ernest and his cousins get drunk! it ended up being a really late night for me, since i stuck around until everyone left and i had sobered up.
with thanksgiving coming up this week my parents are doing some work around the house, and since i am a hands-on kinda girl, i'm excited to help them out! we always host thanksgiving, every year, which is so cool and special to me. i love having my entire family together at once. it does get a little crowded in here, but i can usually deal by going outside with the "little kids" (we don't really have many of those anymore!) to play catch or what have you.
on sunday my parents and i went to the hardware stores, looking for a new microwave (ours died last week!) and some supplies for their projects. i also got some wood cut for my instagram photo project, which i am super-excited to get done. we had lunch at
cracker barrel
and then headed over to target and bought some new xmas decorations! i can't wait to share our tree theme with y'all soon!