i was supposed to be going to rochester this weekend. i was sooooo excited and i'm more than a little bummed that i'm not going after all. i miss my girls tons and i want to meet their new boyfriends/fiances soon! like, you know, before they start tying the knot?
instead, i'll be going to my cousin's homecoming game tonight. i'm so proud of out little footballer. he's starting defense and special teams on varsity and he's only a sophomore!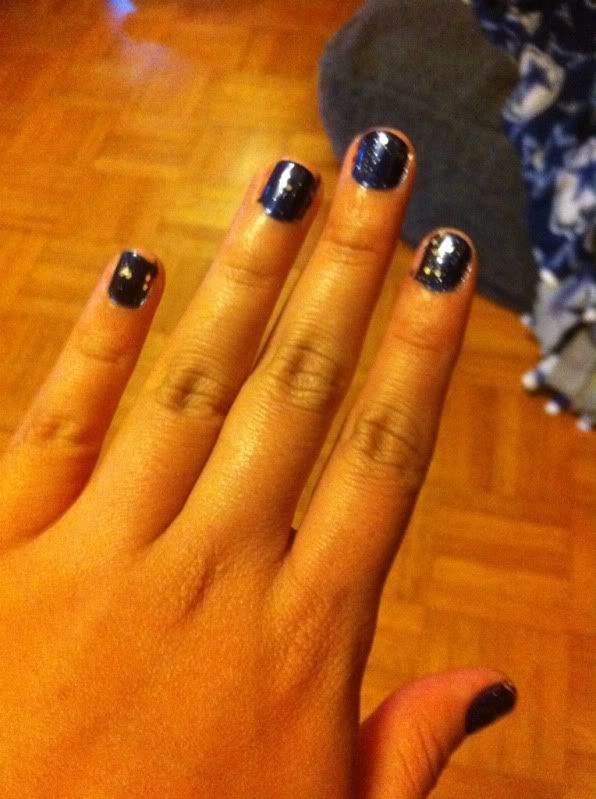 i attempted to get do
this mani
on myself last night. mine is a tad different, since the sparkles on mine are a little larger, but i don't hate it. :-)
we'll probably spend this weekend doing halloweenie things. we bought paint for the room i currently inhabit, so i want to get on top of that task. i'll take pictures once it's all done. i really think the color i chose is gonna look perfect with the wood floors and furniture in here. maybe i'll get my granny to help me sew up some curtains...who knows!?