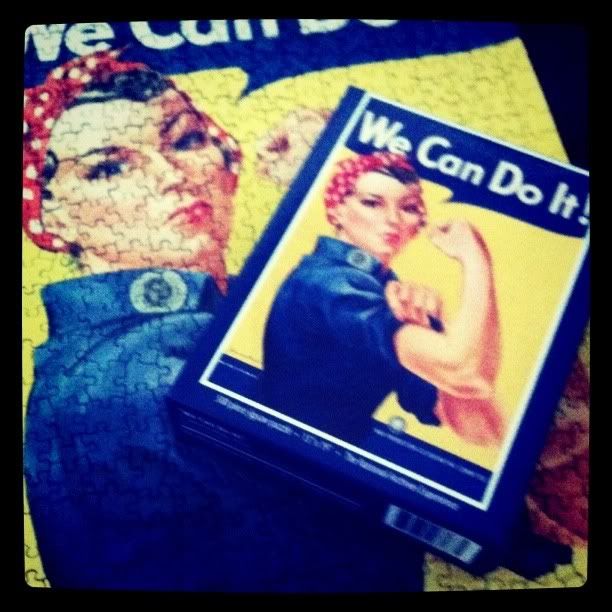 since my parents were here for 4th of july weekend, and we spent a good amount of their visit out and about, we decided to have a nice, quiet weekend last weekend. what better way to spend a quiet weekend, than doing a large puzzle?
i am a puzzle-queen. i spend a lot of time doing puzzles, any kind of puzzles. on
this website
, or playing sudoku or words with friends on my phone. when we went to the WWII museum with my parents over 4th of july weekend, i picked up a rosie the riveter (pictured above) 500 piece jigsaw puzzle. last sunday, in between doing laundry and getting snow cones, ernest's littlest brother, georgie and i completed the puzzle together.
since ernest is working this weekend, as it's drill weekend, and it is looking to be quite a rainy forecast, i think another puzzle is on the agenda. i have a 1000 piece big ben puzzle in my closet. can't lie, the more i think about it, the more excited i get!