cloudy skies and a week full of rain.
oh, this week. this stressful, unhealthy, disastrous week. thank goodness it's over.
now if only the weekend could last forever, so my boo wouldn't have to leave me to go protect our country halfway across the world. sure we're the lucky ones. he won't be gone longer than six weeks. but i'd be lying if i said it didn't break my heart.
lucky for me we have planned a super-fun weekend. one of our last weekends together in nola. i have some homework to take care of tonight, but tomorrow we're going to the mall (yay!) and sunday we're going to the zoo. i'm sure there will be some drinking and dancing somewhere in there. i definitely need it, if i don't absolutely deserve it.
some things currently making me happy: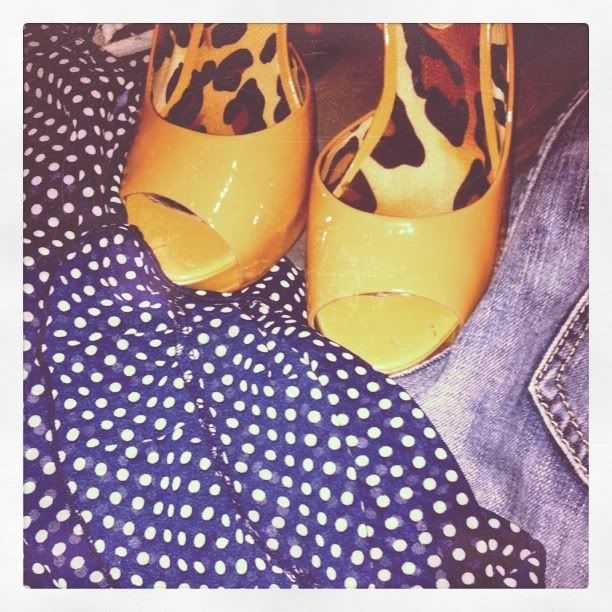 1. polka dots and peep toes. what i am currently wearing.
2.
audubon zoo
date with my boo.
3. brand new copper wire ring from
lalosh silver
in the french quarter. super-cute, no two are alike and only $12!
4. you can't really see it very well in the picture above number 3, but my new fave nail polish,
Sephora by OPI
nail color in "I'm Wired". the name makes ernest laugh, because he says i am the exact opposite of wired. what can i say, they don't have a pretty coral nail polish called "i'm chill"!
5. my major project for my economics class is done and turned in. i won't get the grade for 2.5 weeks, but at least i know i finished it and turned it in on time!