it was another one of those friday mornings, when i look at my phone and hope that today is actually saturday, and that i can go back to sleep and enjoy my time off. i never thought i would be this anxious to get to the weekends. is it always going to be like this?
at least i've had plenty of things to keep me busy, and lots of lovely things to distract me.
(my mom is awesome. and doesn't she look absolutely dainty trying to knock down that pinata?? haha.)
1. my mom's constant praise and support. if you know me, you know i change my mind constantly. especially about what i want to do in life. i think i've had more career goals than boyfriends, cell phones and tacos combined. just yesterday i mentioned to my mom that i think i would make a good actress. her response? "i think so too!" as supportive and excited as ever. pretty sure if i told her tomorrow i think i would make a good paleontologist, airplane mechanic or ESL teacher she'd say, "i think so too!" gotta love the woman for that.
2. classes for the first summer session have started. i'm taking an online history course and bcis (i took it in high school, but i think you can never be too informed on computer software, particularly MS office). it's all very fast paced, since the class is over five weeks as opposed to a regular semester. so far i really enjoy my history coursework, but i've always been interested in that, so...it's a bonus.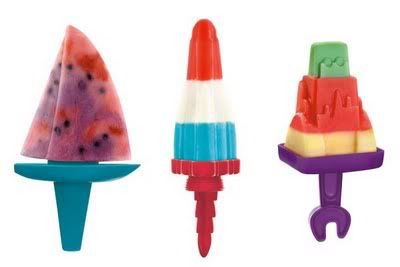 3. i really want these super-cute
popsicle molds
!
joanna
from
a cup of jo
(one of my regular blog reads)
blogged
about them yesterday and i realized she's right. you're never too old for some fun popsicle molds and yummy flavors.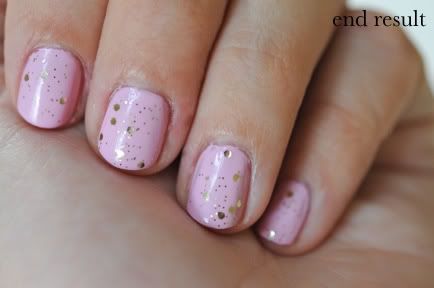 4. also, currently both my finger and toenails are nakey. that needs to change, but since i paint my own nails and have been pretty busy lately, i haven't had time.
this post
from emily at
cupcakes and cashmere
may have been the little boost i needed to get it done, though! how pretty is the combination she came up with? love.
5. looking forward to this weekend, and finally having some off time with ernest. i'm hoping he'll take me to the mall, so i can buy a pretty birthday dress, and also kind of hoping we'll go to the festival in the french quarter this weekend so we can have some yummy cajun and creole food. fingers crossed!
next week brings my birthday, our vacation and kat/her bf to san antonio. can't wait!