the weather has been gorgeous lately.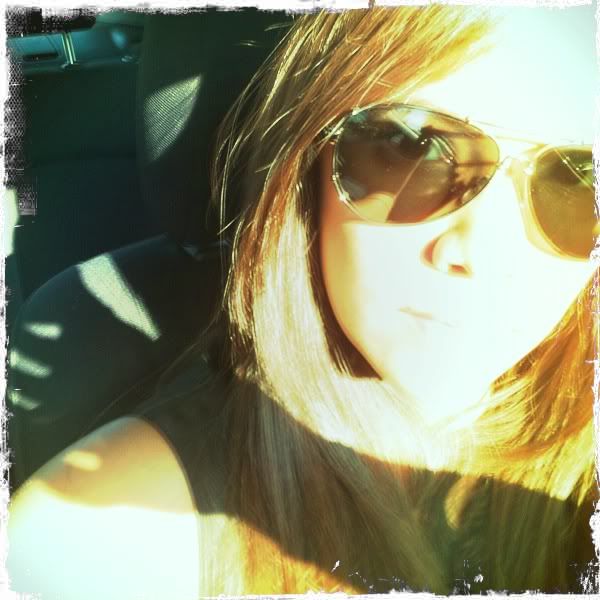 i can't get enough of it, and spend a lot of my time at work dreaming about being in the sun, and a lot of my time at home trying to get ernest to enjoy it with me. i know it's not exactly summer yet, but it already feels as though it is. i know it's only going to get hotter and more unbearable, so i want to spend as much time enjoying this early summer as possible.
this past weekend, we didn't do much. i napped a bit and read a lot. i somehow managed to talk ernest into grilling steaks for me on sunday. we also played catch at the park and got snow cones & ballpark nachos after. i wanted to get in the pool, but there were so many people (read: high-pitched squealing, cannonball diving, little gremlins), so i opted to just sit on one of the pool chairs and enjoy the last bit of sun for the day.
as the days get prettier, my mood gets better. i know all that vitamin c is doing me well, even if i still sometimes get the urge to run [EDIT:
my mom (aka my personal editor), pointed out that i mean vitamin d. and she is correct. :-) i've just had vitamin c on the brain because i've been craving fresh squeezed orange juice like crazy. can we put a juicer on my bday list, please?
]. i'm trying really hard to look forward to the good things coming up, like my friends coming to visit next weekend and my trip home for my birthday.
i'm still nervous about school and moving back home and how all of that will change mine and ernest's relationship. and there are things going on at home that make my stomach turn, and have me thinking about how things should be, and what should have happened. it's enough to break a girl's heart.
thank goodness for that beautiful sunny weather outside.