hey y'all, do you know what today is? that's right!!! ernest and i are hitting the road and heading home to san antonio today! we're both really excited. i think this is the first trip ever where we've been 99% packed the night before. that has to tell you that we just cannot wait to get there! we have so many good things to look forward to over our week at home and i just hope that the week doesn't fly by too fast (although we all know it does, when you're having fun!).
i've been in a good mood all week...here are my reasons why:
1. a one-week vacation at home. i swear i wanted to start packing a week ago!
old magazines, running shoes, sports bra, heels, hair brushes...i hope i didn't forget anything!!
2. i'm taking my big suitcase, because i plan on doing a little shopping while i'm home!! i like shopping better when i'm with my sisters, and i appreciate the merchandise in the san antonio stores, more than here in nola. (don't ask me why, but it just seems like nothing i find here is my style. weird, huh?)
yes, i'm still pining over these. maybe i'll finally get them while i'm on vacation!?
3. this outfit made me feel so much better about my body and just picked up my spirits considerably (sorry it's bad quality). i totally feel like i made kourtney kardashian proud...haha! riley certainly liked it...
4. i received a few things in the mail this week, that i am sooooooo excited about. i added
this book
to my collection of cloth-bound penguin classics and finally bought katie crouch's newest book. there is also one more little thing i bought for our apartment, but i'll share that when it's ready. :-)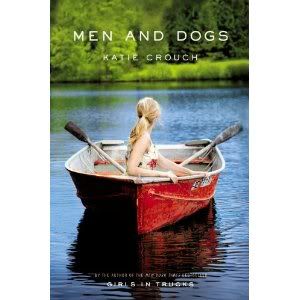 5. every night, before i go to sleep, this is the last thing i see (because i'm more comfortable sleeping with my back to ernest's back). my collection of books has grown so large over the past couple for years and it will continue to grow as i get older. i'll never want an e-reader, because to me, there's nothing more organic than holding a book between your hands, flipping the pages and smelling the smell only a book can have.